The Odd Fellow's Bouquet The Legendary Collection von Atkinsons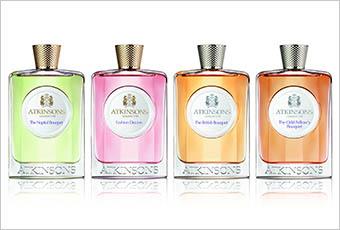 Das Parfum The Odd Fellows Bouquet stammt aus der ""The Legendary Collection"" der Marke Atkinsons. Die meisterhafte Duftkomposition überzeugt durch ihre orientalischen und würzigen Aromen, welche für viel Wohlbefinden und Gemütlichkeit sorgen. Ein einziger Spritzer reicht bereits aus, um eine verführerische Wirkung auf das andere Geschlecht zu entfalten.
Erfrischender Duft mit verführerischen Aromen
The Odd Fellows Bouquet ist ein Duft, der von Heliotrop und Benzoeharz geprägt ist. Mit Ladanharz wird der schlichte Charakter des Parfums abgerundet. Pfeffer, Ingwer und Tabak sorgen für die nötige Portion Würze. Egal ob im Berufsleben oder in der Freizeit: Mit diesem Duft sind Sie immer gut beraten!
The Odd Fellow's Bouquet von Atkinsons