+ZUGABE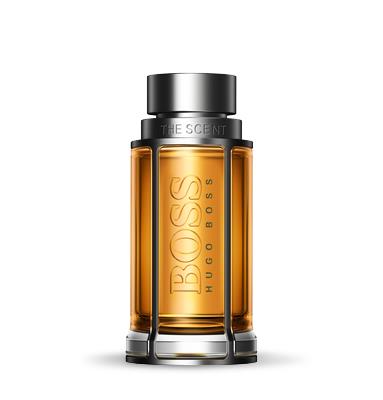 Ihr Geschenk
Zu Ihrer Hugo Boss Bestellung ab 39 € schenken wir Ihnen eine BOSS The Scent Miniatur 5 ml!
Jetzt entdecken
Wussten Sie schon?
Die Boss Black Herrendüfte von Hugo Boss
Männer, die auf der Suche nach hochwertiger und gut geschnittener Markenkleidung, nach Accessoires und Lederwaren ist, werden in den Stores von Hugo Boss fündig. Neben der hochwertigen Kleidung und den Accessoires hat die Marke "Boss" noch einiges mehr zu bieten. Exklusive Deodorants, Eaux de Toilette und Duschgels der Marke "Boss" werden unter dem Label "Boss Fragrances" vertrieben. Eine Reihe wird unter dem Namen "Boss Black Herrendüfte" verkauft und begeistert Männer, wie Frauen gleichermaßen, da die exklusiven Aromen der "Boss Black Herrendüfte" die herbe Männlichkeit der Träger noch einmal unterstreichen. Eine große Auswahl der "Boss Black Herrendüfte" ist in dem Online-Shop Parfumdreams zu finden. Lassen Sie sich von der hohen Qualität der Produkte überzeugen.
Deodorant Sprays
Ein Deodorant gehört in jedes Badezimmer und in jede Tasche. Denn ein gutes Deo sorgt dafür, dass die Schweißdrüsen des Körpers zumindest teilweise verschlossen werden. Das Deo bietet daher einen guten Schutz vor der Bildung von Schweiß. Ganz gleich, ob nach dem Sport oder morgens, um sich für den Tag frisch zu machen, ein Deo ist Pflicht. Dabei nimmt Mann nicht irgendein Deodorant, sondern Boss Bottled Deodorant Spray, das hochwertige Deodorant Spray aus der Reihe "Boss Black Herrendüfte" von Boss Fragrances. Denn das Boss Bottled Deodorant Spray verhindert nicht nur, dass sich an den Achseln dunkle Ränder bilden, es zieht auch die Blicke der Damenwelt auf den Träger des Deodorant Sprays. Denn das Deo verbreitet einen frischen und dennoch maskulinen Geruch. Das Spray überrascht durch eine frische Kopfnote aus Zitrusfrüchten, die mit Aromen aus maskulinem Sandelholz und Zimt unterstrichen wird.
Deodorant Sticks
Auch die Deodorant Sticks, von denen der Online-Shop Parfumdreams mit Boss Bottled Deodorant Stick, The Scent und Night Deodorant drei Produkte aus der Reihe "Boss Black Herrendüfte" im Angebot hat, sind echte "Hinriecher". Die Deodorant Sticks von Hugo Boss unterbinden zuverlässig den ganzen Tag unangenehme Gerüche und verleihen dem Träger eine unverwechselbare maskuline Aura. Die Aromen aus Ingwer, Lavendel und der Maninka-Frucht, die von herben Ledernoten unterstrichen werden, verströmen einen sinnlichen und verführerischen Duft, der die Damenwelt aufmerksam werden lässt. Wie alle Deodorants aus der Reihe "Boss Black Herrendüfte" wurden die Deodorant Sticks ohne Aluminium gefertigt und können daher bedenkenlos verwendet werden.
Eau de Toilette von Hugo Boss
Die Eaux de Toilette von Hugo Boss überzeugen Männer wie Frauen gleichermaßen, vor allem die Parfüms aus der Reihe "Boss Black Herrendüfte". Zahlreiche verschiedene Produkte aus dieser Reihe werden im Online-Shop Parfumdreams angeboten, alle verbreiten unterschiedliche, jedoch immer anregende und anziehende Aromen. Die Kopf- und Herznoten der Parfüms versprühen einen frischen und fruchtigen Duft, der von dem herben und maskulinen Aroma aus Moschus und Sandelholz in der Basisnote unterstrichen wird. Die Parfüms von Hugo Boss verleihen dem Träger eine Aura der Männlichkeit und der Maskulinität. Ob im Büro, oder im Konzert, die Parfüms aus der Reihe "Boss Black Herrendüfte" passen zu jedem Ereignis und sind ein täglicher Begleiter. Die Damenwelt wird begeistert sein. Alle Eauxde Toilette von Hugo Boss wurden ohne Aluminium hergestellt und wirken daher schonend auf die Gesundheit des Trägers.
Hochwertige Duschgels und After Shaves von Hugo Boss
Deodorants und Eaux de Toilette werden natürlich nicht aufgetragen, wenn man verschwitzt ist, sondern auf einen sauberen Körper. Auch in der Dusche sind die Produkte von Hugo Boss hochwertige Utensilien. Die Aromen der Duschgels aus der Reihe "Boss Black Herrendüfte" passen hervorragend zu den weiteren Produkten der Reihe von Hugo Boss. Sie sorgen für eine optimale Grundreinigung und verströmen ebenfalls ein frisches Aroma, das von einem herben und maskulinen Duft aus Leder, Sandelholz und Vetiver unterstrichen wird. Dieses Aroma wird nach dem Duschen idealerweise mit den Düften der After Shaves aus der Reihe "Boss Black Herrendüfte" kombiniert. Der After Shave Balsam beruhigt zudem die Haut nach dem Rasieren, er desinfiziert, pflegt und erfrischt die Haut, so dass Hautirritationen und Rötungen verhindert werden. Das Boss Bottled Night After Shave verleiht dem Träger zusätzlich eine männliche und anziehendeAura, vor allem in Kombination mit dem Eau de Toilette Night aus der Reihe "Boss Black Herrendüfte".
Exklusive Geschenksets
Körperpflegeprodukte sind traditionell ein hervorragendes Geschenk zu Weihnachten oder zum Geburtstag. Vor allem, wenn es sich um solch hochwertige Produkte handelt wie die Deodorants und Eau de Toilettes aus der Reihe "Boss Black Herrendüfte" von Hugo Boss. Im Onlineshop Parfumdreams finden Sie zahlreiche Geschenksets in einer hochwertigen und edlen Verpackung. Die Sets enthalten ein Eau de Toilette sowie wahlweise ein Duschgel oder einen Deodorant Stick, mit denen Sie ihrem Partner eine Freude machen und ihm ein kleines Wellnessprogramm für daheim schenken. Auch Sie werden von den anziehenden Düften begeistert sein, welche die Produkte aus der Reihe "Boss Black Herrendüfte" von Hugo Boss verströmen.