+ZUGABE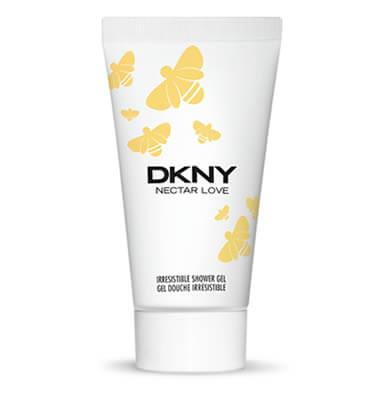 Ihr Geschenk
Zu Ihrer DKNY Bestellung schenken wir Ihnen ein DKNY Nectar Love Shower Gel 30 ml!
Jetzt entdecken
Auswahl erfolgt zufällig und nur solange der Vorrat reicht.
DKNY Parfum
DKNY steht für "Donna Karan New York" und bedeutet lässige Mode mit urbanem Touch. Das international bekannte Label kam im Jahre 1989 auf den Markt und zählt bis heute zu den wichtigsten Trendmarken weltweit. DKNY verkörpert die Energie und Seele der Metropole New York.

Der Stil von DKNY ist jung, frech und trendy und spiegelt sich in den erfolgreichen Duftkonzepten wider: Die DKNY Düfte wurden für all diejenigen kreiert, die jeden kostbaren Moment in vollen Zügen genießen und die Intensität des Lebens auskosten.

Wussten Sie schon?
DKNY - Parfüm vom Modelabel Donna Karan New York
DKNY, vier Buchstaben, die als unverkennbares Synonym für eine weltbekannte Modedesignerin stehen. Donna Karan New York ist gleichzeitig eine weltbekannte und führende Erfolgsmarke, die bereits seit 1985 immer wieder für Gesprächsstoff sorgt. Donna Karan hat diesen Erfolg mit einem ganz einfachen Konzept erreicht. Sie kreiert Mode, die sie auch selbst tragen würde und kann deshalb entsprechend zielsicher vorgehen. Das heißt gleichzeitig, dass ihre Mode auch von allen Frauen getragen werden kann, nicht nur von superschlanken Models. Basics haben schließlich nicht nur für Tragekomfort, sondern auch für Kombinationsmöglichkeiten gesorgt. Was fehlt bei einer gut angezogenen Frau? Richtig, das passende Parfum! Auch hier konnte die Modeschöpferin schnell punkten.
Parfüms von DKNY - die Energie für kostbare Momente
Die Parfums von DKNY sollen urban sein, die pulsierende Kraft der Metropole New York widerspiegeln und doch wurden sie in runde und schmeichelhaft geformte Flakons gefüllt. Unter der Bezeichnung Delicious Eau de Parfum Spray sind verschiedene Varianten erhältlich, wie Be Delicious oder Be Delicious Fresh Blossom, die unterschiedlicher nicht sein könnten. Auch wenn beide in der apfelförmigen Flasche stecken, alleine die Farbe signalisiert deutlich einen Unterschied. Die frische grüne Variante lässt Erinnerungen an einen grünen Apfel aufkommen, der erste Duft - die erste Frucht? Sinnliche, aber auch unschuldige Komponenten sind in diesem Flakon enthalten. Er hat die Basisnote Amber, Zitronenholz und Moschus, eine Mischung, die nicht nur einmalig gut duftet, sondern verführerisch und süß ist, wie der erste Apfel des Paradieses. Bei DKNY Be Delicious Fresh Blossom hat Donna Karan wahrscheinlich an den New Yorker Frühling gedacht. An die Blüte der Apfelbäume, die auch im Central Park stehen und mit ihren zarten rosafarbenen Blüten beeindrucken. Ebenso ist die florale Komposition dieser Duftnote blumig und zart. Frisch und belebend wie ein Frühlingshauch sind neben Aromen von roten Äpfeln, Holznoten, frischer Grapefruit, Cassis und Aprikose natürlich auch Rosenblüten enthalten. Red Delicious - die Ähnlichkeit mit dem Apfel wird immer deutlicher - ist natürlich ein sinnlicher und verführerischer Duft - wie der erste Apfel. Alle Flakons sind in der Größe 30ml bis 100ml als Parfum Spray erhältlich.
Gönnen Sie sich ein Parfüm von DKNY
Parfüms von DKNY sind in jeder Variante etwas Besonderes. Die Düfte in den apfelförmigen Flakons stecken voller Energie und Lebensfreude und wenn Sie sich komplett darin einhüllen möchten, finden Sie dazu auch das passende Shower Gel oder die Body Lotion. Eine weitere Buchstabenkombination sorgt in der Welt der Düfte für einen Hingucker, das DKNY MYNY, also das my New York von Donna Karan. Es ist unkompliziert und ebenso pulsierend und voller Möglichkeiten, wie die Metropole. Aufgeschlossen und lebensfroh soll der neueste Duft von Karan New York sein, da sind sich die Trendsetter bereits einig. Als Eau de Parfüm ist es vor allem fruchtig. Dafür sorgen Himbeeraromen, Galbanum und rosafarbener Pfeffer. Galbanum wird im zentralasiatischen Raum auch als Balsam verwendet, und das schon seit vielen hundert Jahren. Das Parfum EDP hat einen warmen und würzigen Duft und unterstützt mit seiner pfeffrigen Note die anderen Essenzen im Parfüm. In der Basisnote bleiben Patchouli, Vanille-Absolue, Moschus und Ambra erhalten und sorgen mit dieser Kombination für ein einzigartiges Dufterlebnis.