The Piece von N.C.P. Olfactives
N.C.P. Olfactives ist ein Label, kreiert von Noomi Rapace, die ihre Liebe zum Parfum mit innovativen…
Mehr erfahren!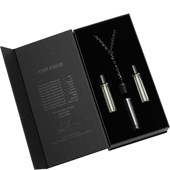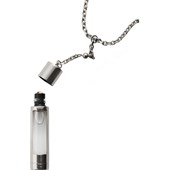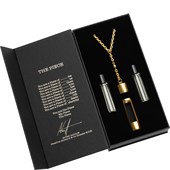 The Piece Unisexdüfte von N.C.P. Olfactives
Luxuriöse Halskette für Ihren Liebling der Unisexdüfte: The Piece mit neuem Duft von N.C.P. Olfactives
N.C.P. Olfactives ist ein Label, kreiert von Noomi Rapace, die ihre Liebe zum Parfum mit innovativen Duftkreationen preisgibt. Die neue Duftkomposition Olfactives hat mit der zauberhaften Halskette "The Piece" von N.C.P. einen neuen Star der Unisexdüfte mit schlichtem Design und mit der einzigartigen Rezeptur der Olfactives-Düfte ins Leben gerufen.
Der Duft von N.C.P. Ofactives ist so vielfältig wie das Leben und zeigt sich in vielen Facetten: mal dominiert von Leder und Vetiver, mal fruchtig und blumig mit Apfel und Jasmin oder auch geheimnisvoll und sexy mit orientalischem Safran und dem trendy Oud, dem Duftöl, das aus dem Harz des Adlerbaums gewonnen wird und eine absolut betörende Wirkung hat.
N.C.P. Olfactives "The Piece" enthält das ultimative Duftzubehör für Unisexdüfte. Die Halskette, die in Gold und Schwarz in limitierter Auflage erhältlich ist, wurde so konzipiert, dass sie den charakteristischen Duft in Roll-on-Ampullen mit 5 ml Inhalt immer bei sich tragen können. Die Kette ist hochwertig verarbeitet und ein brillantes Accessoire für Ihr Outfit. So haben Sie nicht nur ein elegantes, beneidenswertes Schmuckstück, sondern Ihren Lieblingsduft immer griffbereit.