Straight to Heaven von Kilian
Der aromatische Duft von Straight to Heaven aus der kreativen Parfümeur-Schmiede Kilians reiht sich …
Mehr erfahren!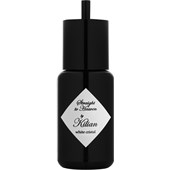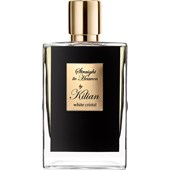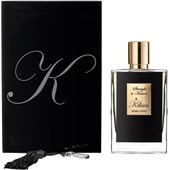 Straight to Heaven The Cellars von Kilian
Der aromatische Duft von Straight to Heaven aus der kreativen Parfümeur-Schmiede Kilians reiht sich perfekt in die exklusive Linie von The Cellars ein, zu der auch Kompositionen wie Black Phantom, Gold Knight, Intoxicated und Playing With The Devil zählen. The Cellars von Kilian Paris ist eine Kollektion erlesener Düfte, die sinnliches Erleben in den Mittelpunkt stellt. Mit dem Duft von Straight to Heaven erschuf Kilian ein Eau de Parfum, das uns tief in die Atmosphäre von fernen karibischen Inseln eintauchen lässt. Beinahe glauben wir, die Schwüle der tropischen Temperaturen atmen zu können.
Anmutige Akkorde erlesener Essenzen - The Cellars von Kilian
Straight to Heaven reiht sich nahtlos in die mit ihren betörenden Düften bezaubernde Kollektion The Cellars ein. Das exquisite Eau de Toilette entführt uns nach Havanna, an südländische Küsten und in dunkle Eckkneipen. Es vermittelt uns das Lebensgefühl karibischer Nächte, in denen am Strand ausgiebige Feste gefeiert werden und das typische Nationalgetränk, der köstliche Rum, in Strömen fließt. Straight to Heaven von Kilian ist die zarte Versuchung braunen Rohrzuckers, der sich mit dem Duft von Muskat, Zedernholz und brasilianischen Rosenhölzern vermischt. Eine würzige, holzige Komposition, die nicht nur die Herrenwelt mit ihrem eleganten maskulinen und klaren Duft betört. Ein Eau de Toilette, das den modernen Mann von heute an jeden Ort und zu jeder Gelegenheit begleitet. Mit seiner erlebbaren Präsenz ist das erlesene Eau de Parfum aus Paris, dem Herzen Frankreichs, ein Statement für den anspruchsvollen und gepflegten Mann mit Stil.